2013 Brauman-Bell Alpha Omega Lectureship
Managing Common Oral Health Problems in Women
Course Summary:

Sex and gender will have an impact on women's oral health throughout their lifespan.  Not only are there specific health issues that are more common in women than men, but the way women present and seek and utilize care may differ from men with the same diagnoses.  This presentation will highlight some of these diseases and differences at various stages of life.
Identify oral health problems that are more commonly seen in women
Discuss differences in presentations and care - seeking trends in women compared to men
Discuss the role of oral health care providers in women's health
Course Presenter: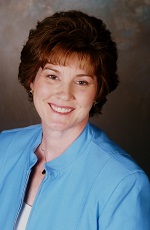 Gretchen Gibson, DDS:

Dr. Gretchen Gibson, a graduate of Louisiana State University School of Dentistry, has taught and practiced general dentistry with an emphasis in geriatric dental care for more than 20 years. She is a faculty member in the Department of Geriatrics at the University of Arkansas for Medical Sciences. 
Dr. Gibson's post-doctoral training, lectures, research and publications focus on geriatric dental care, salivary dysfunction and the oral health of the homeless.

Course Information:

Date: Thursday, October 24, 2013

Time:

    3:15pm - 4:15pm – Reception
    4:15pm - 5:45pm – Presentation

Location: Baylor College of Dentistry, Room 605 and 6th Floor Lobby

Credit: 1.5 Hours Lecture

AGD Codes:  734 Clinical Diagnosis; 738 Case Presentations; 739 Oral Pathology


History of Brauman-Bell Alpha Omega Lectureship

On September 27, 1992, the Dallas alumni chapter of Alpha Omega International Fraternity presented a $10,000 contribution from Alfred W. Brauman to Baylor College of Dentistry, establishing the Brauman-Bell Alpha Omega Lectureship.  The lectureship was named in honor of BCD alumni Dr. Welden E. Bell and Dr. Alfred W. Brauman. The lectureship was endowed in 1997 through two generous gifts to Baylor College of Dentistry from Dr. Brauman's daughter, Tricia Michaelson of Dallas.

Dr. Bell earned his degree in 1934 and was a faculty member in oral and maxillofacial surgery and a continuing education lecturer until his death in 1990.  He was a visiting lecturer to 24 dental schools throughout the United States and Canada and the author of nine textbooks on orofacial pain and TMD.

Dr. Brauman, a 1938 graduate, was instrumental in establishing the Dallas chapter of Alpha Omega fraternity while in dental school.  A practicing dentist in Dallas for more than 50 years and a commercial real estate developer, Dr. Brauman was an active community volunteer and philanthropist until his death in 1996.  Drs. Bell and Brauman maintained a friendship for 52 years.
Past Lecturers
1998
Harold Slavkin, D.D.S., Ph.D.
USC School of Dentistry
Preparing for the 21st Century
1999
Bjorn R. Olsen, M.D., Ph.D.

Harvard Medical School and Harvard School of Dental Medicine
Morphogenesis Through Molecular Genetics
2000
 Barbara Boyan, Ph.D.
 Vice Chair, Research, Department of Orthopedics
University of Texas Health Science Center at San Antonio
 Dental Implant Research and the Clinical Practice of Dentistry
2001
Maxwell Anderson, DDS, MS, Med
 Vice President and Dental Director of Washington Dental Service (WDS)
 The Future of Dental Caries to Be of Not to Be
2002
 Lawrence A. Tabak D.D.S., Ph.D.,

Director, National Institute of Dental and Craniofacial Research,
National Institutes of Health
 Oral Health in the Post Genomic Era 
2003
 Christian S. Stohler, D.M.D., Dr.Med.Dent.
 Dean, Baltimore College of Dental Surgery Dental School
University of Maryland
 Suppression of Pain – Easy for Some Difficult for Others
2004
 Dr. Eric V. Anslyn
Norman A. Hackerman Professor of Chemistry
University Distinguished Teaching Professor
 Mimicking the Mechanisms of Taste and Smell for Analytical Applications
2005
 Dr. Amid Ismail
 Professor, Department of Cariology, Restorative Sciences, and Endodontics
Professor, Department of Epidemiology at the School of Public Health
University of Michigan
 Dental Education, Practice, and Research
2006
 Eric S. Solomon, DDS, MA
 Executive Director Institutional Research
Texas A&M Health Science Center Baylor College of Dentistry
 Dental Practice in the 21st Century
2007
 Ivar A. Mjör, B.D.S., M.D.S., Dr. Odont.,
 Professor of operative dentistry and Academy 100 Eminent Scholar
University of Florida College of Dentistry
 Practice-Based Dental Research The Real Clinical Approach
2008
Robert Brandjord, DDS
 Private Practititioner
Past President, American Dental Association
 The Community Dental Care Coordinator to Improve Access to Care
2009
 University of the Pacifi
Arthur A. Dugoni School of Dentistry
 "The Clinical Implementation of CAMBRA":
Caries Management by Risk Assessment
2011
 Panelists:
 B. Scott Cheek, MD
Texas Oncology-Baylor Charles A Sammons Cancer Center
 Luis Piniero, MD
Blood and Marrow Transplant Clinic Baylor University Medical Center
 Terri Rees, DDS, MSD
Professor and Director of Stomatology, Department of Periodontics, HSC-BCD
 Strategies for Collaborative Management of Oral Systemic Conditions
---